UPCOMING SCREENINGS
Wed, Oct 10, 2018 11:30-12:45
Celtic Colours International Festival,
Cape Breton University, Sydney, Canada
Sunday, Oct. 14, 2018
Bridgeway Cinema
122 Queen Street, Northcote point
Auckland New Zealand
Tuesday, October 16, 2018 7:30 9:15 pm
Celtic Barn
39 The Centre
Waipu, New Zealand
Friday, October 19, 2018 4:30 pm
Margaret Mead Film Festival
American Museum of Natural History
New York City
Friday, October 19, 2018
Wellington Folk Festival
Wellington New Zealand
Sunday, November 4, 2018 3:00 pm
With Alasdair & Natalie Concert!
Saint Mary's by the Sea Episcopal Church
Pacific Grove, CA
Thursday, November 29, 2018 7:45 pm
Art House Crouch End
London, England
Wednesday, Dec 5, 2018 7:30 pm
Metro Cinema
Dunedin, New Zealand
PAST SCREENINGS
Saturday, September 8, 2018 1:00 pm
Clover Theater
Cloverdale CA
Friday, July 6, 2018 1:00 pm
The Folk Weekender (July 5-8)
Shetland, Scotland
Skype Q&A with Alasdair Fraser
Friday, July 13, 2018 17:00-18:30 pm
North Atlantic Fiddle Convention
Aberdeen, Scotland
Anatomy Rooms Lecture Theatre
followed by panel discussion
Chair: Danny Diamond
Panel: Tommie Smith, Alasdair Fraser,
Laura Risk, Adam Sutherland
Tuesday, August 7, 5:00 pm
Festival Interceltique de Lorient,
Auditorium du cercle
Saint-Louis in Lorient, France
Presented with French subtitles
Friday, May 11, 2018
Baltimore Fiddle Fair
West Cork, Ireland
May 29, 2018
Bellingham Technical College
Bellingham, WA
Sunday, October 8, 2017, 10 a.m.
Q&A with Director Tommie Dell Smith
Nov. 2, 2017, 7:00 p.m.
SDFF Best of the Fest, Thursday
,
Sebastopol, CA
Q&A with Director Tommie Dell Smith
Monday, Nov. 6, 2017
Q&A with Director Tommie Dell Smith via Skype
Sunday, November 19, 11:00 a.m.
Scots Fiddle Festival, Edinburgh, Scotland
Anatomy Lecture Theatre
Post screening conversation:
with Christine Yorston & Carley Williams Leith
Nevada City | We Were Back by Popular Demand!
One night only. Sunday, August 6, 2017
Nevada Theater, 7:00 p.m.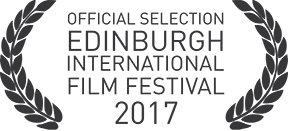 Edinburgh International Film Festival
June 21-July 2, 2017 Public Screenings
"The Groove is Not Trival"
Saturday, 1 July 1 at 18:10 Odeon 4
Sunday, 2 July at 13:15 Odeon 4
Nevada City Premiere - June 15 & 18, 2017
"The Groove is Not Trivial" makes its Nevada City/Grass Valley premiere. Nevada Theatre, 7:00 p.m., Thursday, June 15 & 8:00 p.m., Sunday, June 18. Alasdair Fraser, Tommie Smith and Kate Fritz will be present for Q&A on Thursday, Tommie and Kate will be there on Sunday.

Mendocino Film Festival - June 1-4, 2017
A Pat's Picks Special Program
"The Groove is Not Trivial."
12:30 p.m., Sun., June 4 in the Festival Tent.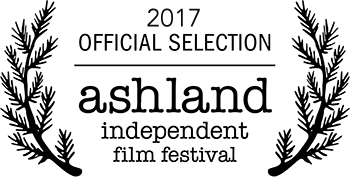 ASHLAND INDEPENDENT FILM FESTIVAL
Ashland, OR
"Congratulations! The Groove is Not Trivial has been chosen from more than 900 submissions to be an official selection of the 16th annual Ashland Independent Film Festival! The festival takes place April 6th – 10th, and we are thrilled to have the opportunity to share this film with our audiences here in Ashland, OR."
Ashland dates, times and locations:
Thursday, April 6, 6:40 p.m., Varsity 3
Friday, April 7, 09:50 a.m., Varsity 2
Monday, April 10, 9:40 p.m., Varsity 3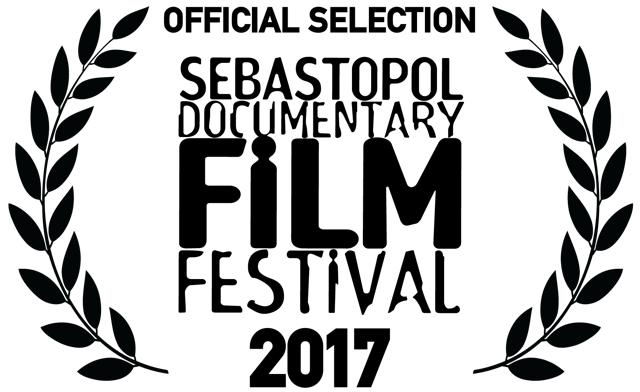 March 23-26, 2017
Sebastopol Documentary Film Festival
Sebastopol, CA
This uplifting film is so rich in history, storytelling & music that it will be an impressive addition to the festival. –Sebastopol Documentary Film Festival
Friday, April 14 & Sunday, April 17, 2017
Filmmaker Q&A at Friday screening
Sonoma Film Institute
Sonoma State University
Rohnert Park, CA

Viewer Feedback
"Your touch was light and musical throughout, and the cut danced from beginning to end!"
"So much more than a portrait of a truly inspirational musician. . . a fantastic job of capturing his essence and weaving together many  deep layers about community, feeding our souls and self expression."
"The film elegantly portrayed a life of a person who has begun to awaken the 'inner groove' of many of us. It has driven home the message of how short life is, and how precious our time on earth is."
"Music is what all indigenous cultures have had and used to stay connected. The cello takes it so much deeper and the fiddle keeps it high. They are perfect together..."
"So much more powerful and comprehensive than an hour's interview could ever be."
"The photography and music were brilliant.  What I loved most was the story told about a shy boy turned virtuoso musician, philosopher, and pied piper. It was elegantly wrapped into a theme and bigger story about an approach to music, love, individual growth, artistic growth, the groove, a cultural renaissance, a political surge to independence and a courage to standing up for what you believe in. It was a reminder that there is a rapture to be found in living, embracing these philosophies and engaging in the musical journey that Alasdair has taken us on."
"What a wonderful film. Worked magnificently from start to finish."
"I was repeatedly moved and delighted."
". . . beautifully shot, and so sensitively edited, and perfectly paced, an uplifting experience to watch!"
"toe-tappingly beautiful . . . brilliantly presented story of subversive empowerment" –Gil Mansergh, Film Critic
"This documentary is a work of art! It was a privilege to be in the packed house last night for the showing; thanks to all who made it happen!"
"I was totally caught off guard by the emotional power of it."
"Do yourselves a huge favor and watch this! INCREDIBLE!' 
"Thank you for this important film. You've shown us our story in a way that no one has ever done before." –EIFF audience member
 "a great film and an important addition to the development of trad music"–Duncan MacInnes, Artistic Director, the Skye Festival
". . . one of the finest documentaries on the theme of traditional music I have ever seen." — Mick Moloney, Irish musician and Folklorist, NYU Global Distinguished Professor